Syracuse's Floating Art Parade
June 9, 2019
Starts at 3 P.M
Onondaga CreekWalK ~ Armory Square ~ Franklin Square
Creek Float is a floating art parade held on Onondaga Creek through the heart of downtown Syracuse. The event is held in an effort to raise awareness and appreciation for the conservation of Onondaga Creek and the Onondaga Creekwalk. The event coordinators work closely with Creek Rats, Inc., a non profit conservation group committed to preserving Onondaga Creek and Adapt CNY's Public Arts Task Force promoting the beautification of Central New York, downtown Syracuse and the Creekwalk through public art. It is a fun twist on the standard perception of an art show.
CREATE A PIECE OF ART THAT FLOATS!
Less than 3 feet tall and at least 2-3 feet wide makes for a great float!

DROP OFF: Between 1 p.m. and 2 p.m. at this year's launch site, the #601 Trolley Lot in Armory Square. Please use the entrance from W Jefferson St. behind the MOST. [MAP]
CREEK FLOAT: Floating Art Parade will begin at 3 p.m. with viewing along the Creekwalk in Armory Square and finishing with a celebration in Franklin Square.
FLOAT PICKUP: At the finish line between 4-4:30 p.m. @ 500 Plum Street Syracuse NY 13204 [MAP]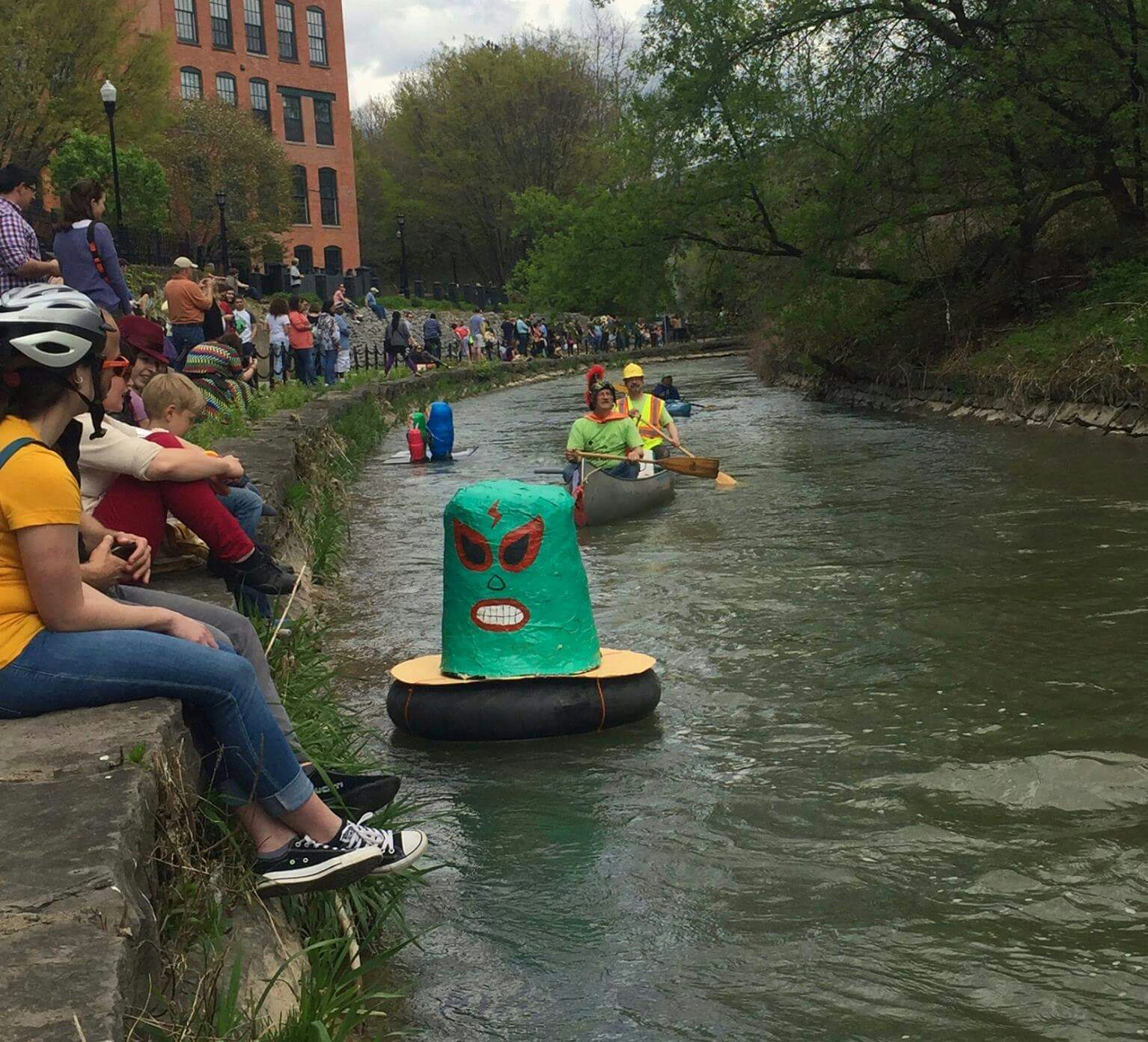 Contact US
If you are interested in volunteering at the event or would like to learn more about Creek Float, please contact us at creekfloat@gmail.com or by using the form below.